The platform that brings the second most value to our customers - after PIRO Fusion
The Customer Portal has become a very important product in our portfolio, so it's not surprising that in the last one and half years, the majority of our internal development efforts were allocated to this project. As a matter of fact, it wasn't an entirely new project because the current release is already the 3rd version of it, but truly, the most significant one.
Why is this the most significant Customer Portal update? Because it offers a modern solution to new jewelry industry problems. You may have guessed it, I'm referring to online sales and making business online.
Stay with me so I can unfold the story for you.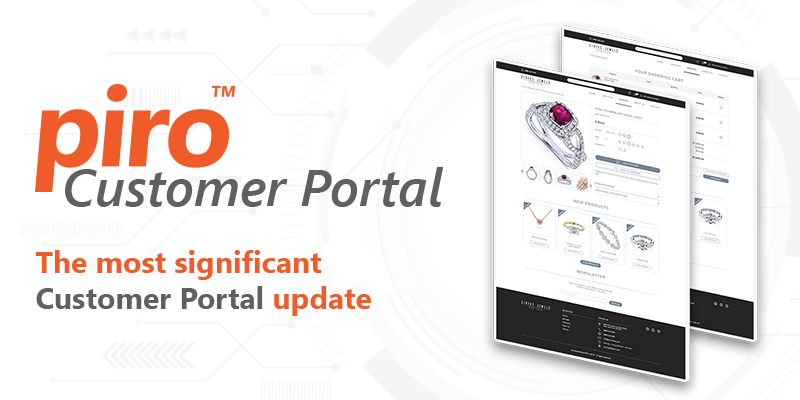 Jewelry businesses are in need of online tools that ease sales and customer communication
I don't want to waste your time; if you haven't met at least two of the problems I raise below, you can stop reading this blog post:
Setting up your e-commerce shop and product variations is/was a nightmare; it cost more than expected and spent more time with the configuration than expected
A few serious questions were raised: how are we going to keep our items' information synced with our back-office system? How will our orders be transferred to our back-office system? What happens if we sell an item offline, how can we update our stock level online?
How could we receive custom orders from our clients in an efficient way? Or how could we give them a fast and transparent price quote? (B2B – from retailers to wholesalers or manufacturers)
How could we avoid our clients flooding us with calls and emails about their orders? (B2B)
How could we avoid using and maintaining two or more different platforms (back-office and online) and duplicated product management?
If we think about it for a minute, the last question is the key one. If this is answered, the other questions will be solved in one go.
We have built our new generation Customer Portal keeping this last question in our mind.
When you use a third-party online platform (Shopify, WooCommerce, Magento), you have to set up and maintain two systems and try to establish a seamless connection with your jewelry management or ERP software. According to our experience, this is a source of much frustration as the seamless connection is never as seamless as customers expect or developers promise.
PIRO's Customer Portal is not a third-party platform. It integrates into PIRO Fusion as a Lego piece. In fact, every single piece of information is stored in PIRO Fusion and pushed to the online platform as you need. No integration, no hassle, and no manual data/product update in your online store.
Our Customer Portal – with its unique features - can equally serve B2C (e-commerce) and B2B (business-making based on online tools) companies as well. Let me explain it further.
Customer Portal as your jewelry e-commerce platform – the B2C use case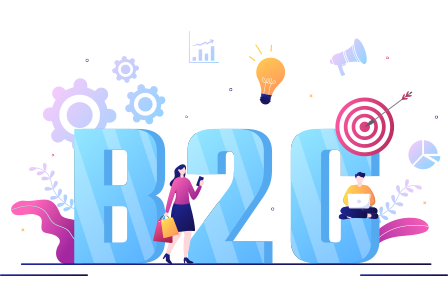 When the e-commerce wave reached the jewelry industry (and has been accelerated by the pandemic), jewelry companies started to look for platforms that could manage their online jewelry selling.
Many have dreamed of sites like jamesallen.com or bluenile.com, except that these are custom-built websites, and it's unlikely to create a similar one that is based on regular web platforms like Shopify, Magento, WooCommerce, or even PrestaShop. These platforms are great for selling simple items like shoes, clothes, or electronics but jewelry with five or six variants and attributes? That is the developer's nightmare.
Imagine that this can be done with our Customer Portal without additional programming. PIRO Fusion is already jewelry specific, and it is the only place you need to set up your styles. In there, we can handle complex jewelry styles, many different item variants, and unlimited SKUs. We can set up dynamic, metal, or diamond market-based prices. We can track the stock level and push it to the online website in real time.
Dream a front-end, and we develop it. It will look like any other beautiful jewelry website except that the product, catalog, and order management require no extra work, integration, or maintenance.
The Jewelry configurator is a big thing. We can build a product configurator so your users can personalize the items by selecting different metals, stones, or engraving text – all followed by a visual presentation.
In the end, your customers will be able to checkout and see the detailed order status in real-time.
Fast, transparent, and online order processing – the B2B use case
B2B jewelry companies – manufacturers and wholesalers – need a slightly different approach when it comes to using online platforms.
How do these companies work, and how can we revolutionize that? What's your main flow if you are a wholesaler? First, you need to present your styles to your customers (retailers), and then register the orders, and create purchase orders for the manufacturers.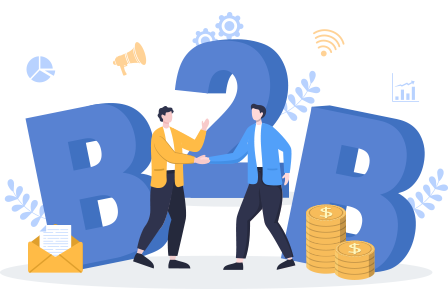 With our Customer Portal, you can have an online platform where you present your items, but you don't show prices until they log in. This will give you a chance to provide different prices for different customers. These prices are managed in PIRO Fusion, where you can set up a customer category or individual customer markups or discounts. The same online platform can be used by sales reps to place orders - using a tablet – on behalf of customers. No printed catalog is needed if there is an online catalog that is always up-to-date.
What if a retailer wants to submit a custom order request? They typically call you or email you, right? Well, we have an online tool for this. You can not only eliminate the back-and-forth emailing, but these orders would be registered in PIRO Fusion automatically.
Just one more thing – like the old Columbo detective used to say – the portal will provide your customers with real-time status updates about their orders. No need to call you, no need to email you. They log in and see the latest and detailed order info & status – pushed from PIRO Fusion automatically.
Introduction to our new Customer Portal
Manufacturers are somewhat in similar shoes, except they are service-focused and use the 'Custom order' and the '3d file-based custom order' tools more. Both are special Customer Portal back-end functionalities. Regular e-commerce platforms don't have them.
The other tools that are very welcomed by manufacturers are the order tracking, invoice tracking, and online payment functionalities. In order words, a huge amount of administrative work can be saved by letting PIRO Fusion manage the order receiving, tracking, and automating customer service.
If I had to pitch our new portal in one sentence, I would describe this customer portal as the most automated alternative to jewelry online platforms as it has all the tools B2C and B2B jewelry companies need by default.
You can now try some of the customer portal tools by logging in to our demo customer portal.