E-commerce integrations
Omni-channel jewelry sales starts here
Automatic bi-directional data transfer between the back-office PIRO Fusion and your E-commerce channels will allow you to operate more efficiently as a business by fulfilling orders automatically.
PIRO Fusion is integrated with Shopify, Magento, WooCommerce (Wordpress), Listing Mirror, RevCascade, R2Net, Etsy, SolidCommerce and VEN.This list will be continuously completed with other E-commerce platforms such as Magento, eBay, Amazon, Overstock, etc.
You can simply and quickly synchronize any

jewelry styles

and collections between PIRO Fusion and your webshop, including complex styles and its variants, making it possible to the buyers can easily configure the product attributes such as metal type, size etc.
The seamless connection between PIRO and your webshop allows you to use the same complex and advanced jewelry pricing structure as PIRO has.
The complete profiles of your registered webshop users are automatically mapped into PIRO, therefore you don't have to transfer it manually.
Jewelry orders from your webshop or other E-commerce platforms are

generating Sales Orders straight in PIRO

, allowing you to create work orders without double data entry.
Customers can track their order's status through your site due to real-time synchronization with PIRO Fusion.
Listing Mirror is a multi-channel product listing software that simplifies and streamlines the way you can sell your jewelry in different online stores and virtual marketplaces such as eBay, Walmart, Amazon, and Overstock among others. PIRO Fusion is collecting all the orders you receive from the connected sales channels (currently this is a one-way sync).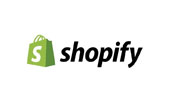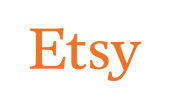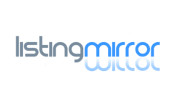 Video Tour: Shopify bi-directional integration (example)
Shopify is a popular platform among jewelers. Its simplicity and the user-friendly back-end system makes the platform competitive. Comparing to other e-commerce platforms like WooCommerce or Magento, Shopify is the better alternative considering the cost per value.
Pro Tip: What platforms like Listing Mirror can do to your business?
Listing Mirror is a multi-channel product listing software that simplifies and streamlines the way you sell your jewelry in different online stores (Amazon, eBay, Etsy, Walmart, Overstock, and much more). It replicates your listings along with their descriptions, variations, photos, descriptions, etc. to the channels of your choosing.
English