PIRO Pro one time license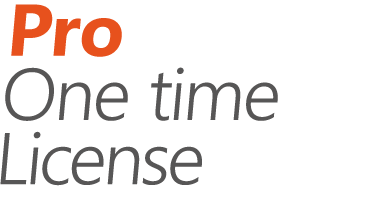 This jewelry software license is optimal for mid-size companies looking for a strong competitive advantage.
Windows version
Self hosted from server
Includes 5 users
Additional user - $1495/user
Setup and training (online) - $175/hour
One time purchase price:
$19,995.00
Configure your purchase the way you need Users, Add-ons, Services and more:
Our PIRO Pro license is recommended for mid-size companies with 5-10 users looking to gain a significant competitive advantage in their market by employing advanced automation tools.
Additional information
We offer training packages to provide you with the knowledge and training necessary to fully utilize your PIRO solution. We provide training in 8-hour packages with the option to refund the unused training hours.
The installation and configuration is highly recommended to be done by one of our specialist. The average configuration time needed is 32 hours per installation; configuration hours are available in 8-hour packages with the refund option of the unused hours.
Hardware components can be purchased as well with this license. They are configured to work out of the box with a workstation that has PIRO installed. For more information, contact our implementation specialist.
Add-ons such as our QuickBooks Bridge, Customer Portal, Rapnet integration etc. are aimed to facilitate certain phases of your business operation, saving you valuable time and increasing customer satisfaction.

Service level agreements

(SLAs) must be purchased separately from the

Shop

.