PIRO Fusion Starter Plan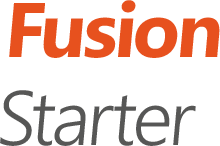 Starter plan is best for small jewelry shops producing just a few orders monthly.
14-day trial period
Includes 50 order items per month
Additional order items will be billed at $2.50 per item
Cloud-hosted
Unlimited users
50 GB free data storage
Base subscription price:
$99.00/month
Configure your purchase the way you need Add-ons, Services and more:
♦ Your subscription starts with a 14-day trial; you will be charged only after the trial period ends.
♦ No hardware components are necessary to use PIRO Fusion, therefore you can save this cost. Fusion comes with 50 GB free storage to save your important data.