About us
Jewelry companies deserve a good solution regardless of their size.
"We are committed to continuously improve and evolve PIRO, to add new features and build new tools for the industry. This is how we guarantee that our solution is future-proof and it can be relied on in the long run.
Zsolt Torok, CEO
We do everything possible to tailor our solution according to company processes.
"During the last 10 years all of our time and resources have been focused on developing jewelry specific IT solutions, and in the meantime we've gained a deep understanding of how jewelry companies work and what their needs are."
Istvan Kozma, COO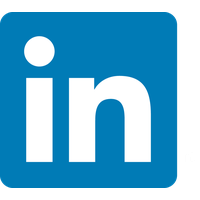 Key team leaders
Sarah Mezo - Technical team lead
"The first thing I learned about this industry is that jewelry companies need a lot of flexibility in terms of software.
It is quite important to provide a solution that fits our clients well and automates their processes to the highest percentage.
Our clients' feedback and User Experience are always the key aspects when a new feature is being developed in PIRO."
Oscar Mag - Support team lead
"Every member of our team including the Quality Assurance and the developers are involved with customer support.
Even though we have a separate department just for customer support, we do our best to work as a team, when it comes to customer request or a problem, which needs solving.
We know that customer satisfaction is the most valuable asset a company can offer."
Leslie Kovacs - Project manager
"The project managers' key role is to coordinate the implementation process of PIRO and to tailor the system to the client's needs.
The configuration is being done together with the client and we are contributing all the good ideas we gained through our previous projects.
The goal is not to change the existing company processes but to automate them."
Michael Farkas - Product marketer
"Our main mission is to educate those companies who are seeking a jewelry software.
There are many jewelry companies out there who are trying to implement a software like PIRO for the first time.
These companies need a guide, they need information on how to start the process, they need a heads-up what are the risks and how to avoid them."
Our Mission
Our mission is to provide the most advanced suite of comprehensive IT solutions and services for the jewelry industry, by combining modern business solutions with intuitive user interfaces, functionality and outstanding support. Our solutions need to save time, reduce errors, increase user productivity, and be flexible enough to work with any type of jewelry company while at the same time keeping up with fast changing technologies and business environments.
Our team has to provide quick service and high quality information to our customers within the shortest possible time frame while making sure that the business environment supports our continuous growth and product/service improvements.
How can jewelry companies benefit from using PIRO
Educational video series: learn, implement, benefit!
Continuous evolution is in our veins
2021
Timekeeping module in Fusion
Improving PIRO Fusion: Improved sales orders module, Customer 365 degree view, Search variant feature, UX improvements
2020
Square payment gateway integration
UPS and ParcelPro shipping integration
2019
Improving PIRO Fusion: Shopify and QuickBooks Online integration, Import tool, UX improvements
Android-based Digital catalog app
Tablet-based timekeeping app
2018
Consolidated shipping implementation
PIRO Retail launch Jewelry POS for retail manufacturers
QuickBooks Online integration
SolidPIRO launch - Partnership with SolidScape
PIRO team exceeds 40 members.
2017
We have customers from 6 continents!
Integration with e-commerce platforms, like WooCommerce, Shopify, RevCascade and more
Jewelry branding - new professional services launched
2016
PIRO Fusion launched - the cloud based version of PIRO
We now have customers from 5 continents!
PIRO Bit launched - one of the first mobile apps for jewelry manufacturers
New, responsive website and subscription based pricing option
2015
The QuickPIRO Bridge module released
GIA integration module implemented
Our team consists of 30 dedicated people
Customer Portal upgrade and new features (e.g e-commerce shopping cart)
2014
PIRO v.2 released: UI upgrade and new features
Rapnet integration module released
Consignment feature implemented
2013
New pricing features - component and attribute based pricing.
Live market price feeds added for precious metals
The PIRO Portal is released for B2B customers
2012
Sales orders module added to the system.
PIRO team grows to 15 - including support sepcialists, ongoing support service started
2011
Purchasing module finalized.
Official launch of PIRO - PIRO is released to public while being under continuous development
2010
PIRO v.1 is born - the first implementation at a casting company
2009
Alpha version of PIRO (acronym for Production and Inventory Routing Organizer) is available
2007
Foundation of MindSpark LCC, the company behind PIRO
English