How to subscribe to an SLA on PIRO website
Subscribing to an SLA plan
The main platform for managing SLAs will be our website. In order to subscribe, please follow the steps described below:
1. Visit the Shop section on the website by clicking this link: https://gopiro.com/shop
---
2. Using the menu on the left hand side of the page, navigate to Services and select a plan, i.e. SLA Basic, SLA Advanced or SLA Enterprise. Once the SLA plan's page loaded, click the orange ADD TO CART button. A message should appear in green stating that the selected SLA plan has been added to the shopping cart.
---
3. Click the My cart button on the very top of the page to check the shopping cart and if everything is OK, then click the PROCEED TO CHECKOUT button. A login page will appear asking you to log in with your username and password, before proceeding with the checkout. If you have an account, please log in and jump to step 5.
---
4. If you haven't created an account on our website yet, then please do that by clicking the register now link or the grey Sign Up button. You will need to provide a username, an email address, a password, company name and phone number. Make sure you provide the correct answer at the I'm not a robot captcha.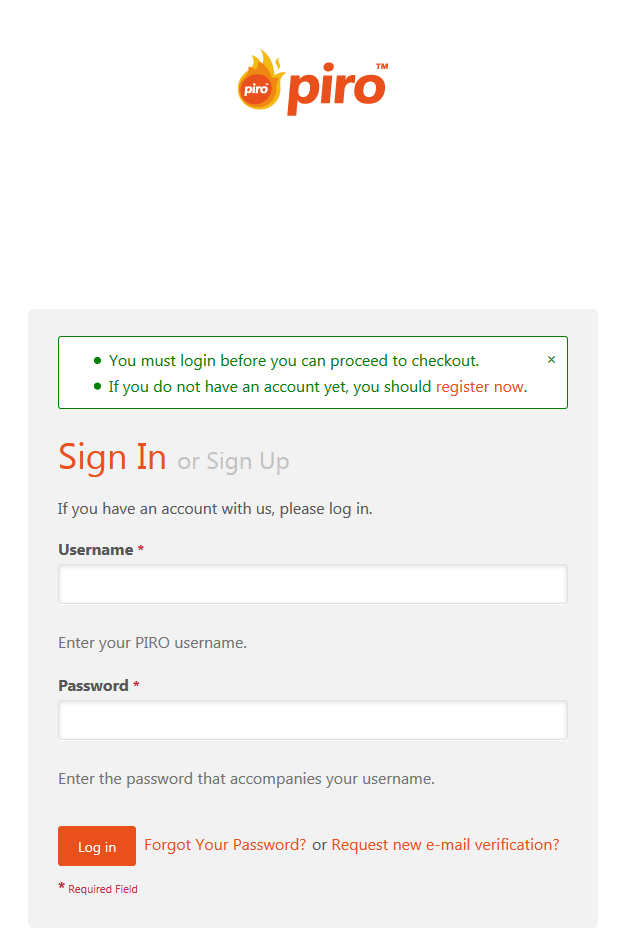 ---
5. Once you're done creating an account or you logged in successfully with the account you already had, you will be redirected to the Checkout page, where a few paragraphs will need to be filled in: Main address, Billing information, Order comments and finally the Payment method. If all goes well, you're all set to click the Review order button on the bottom of the page. If anything is missing or is incorrect, the website will notify you about this towards the top of the page.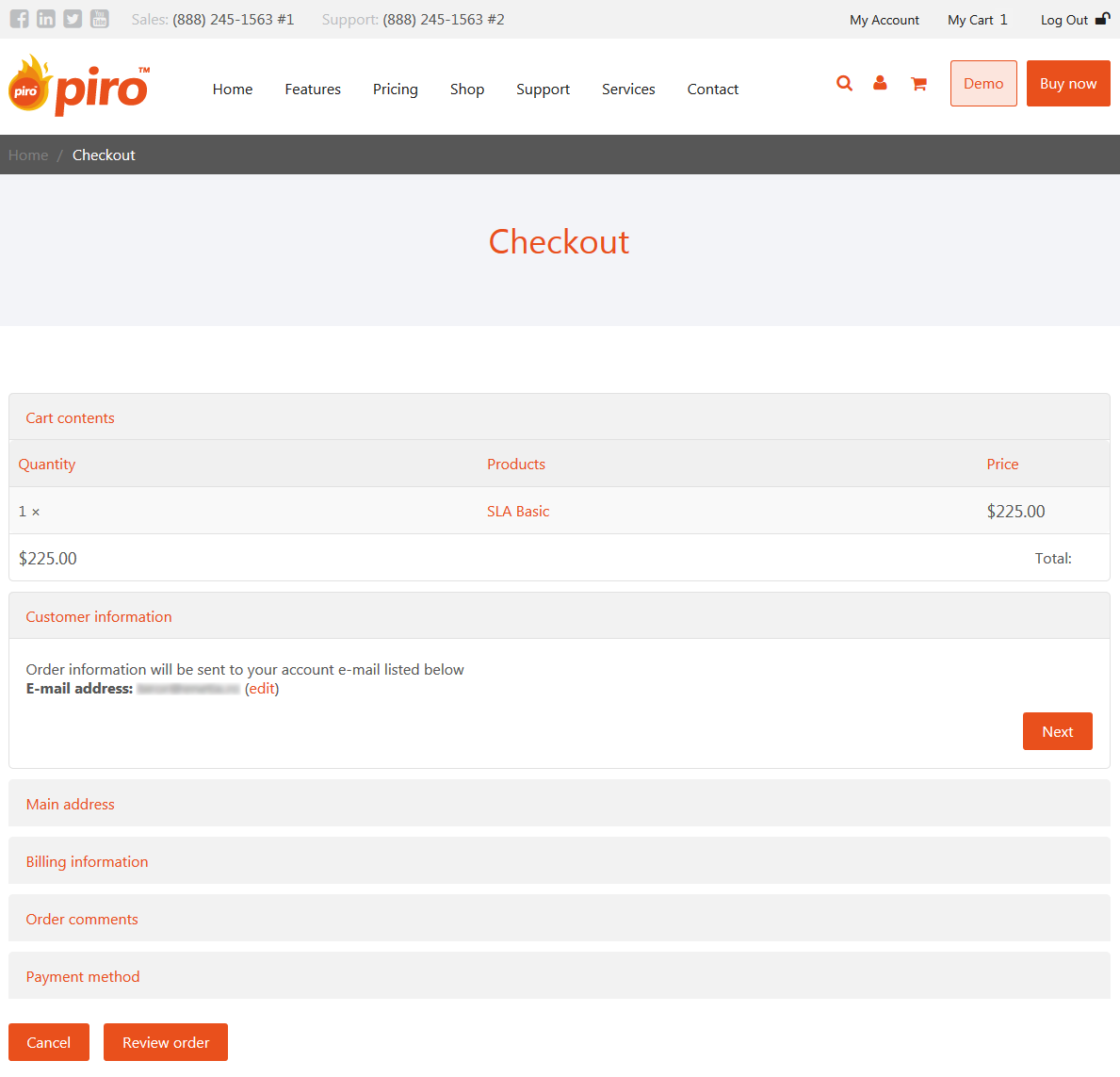 ---
6. On the next page, i.e. Review order, please do a final check that everything is correct. If so, go ahead and click the Submit order button to finalize purchasing your SLA plan. If anything is incorrect, you can click the Back button, make the necessary changes, then come again to this page to submit your order.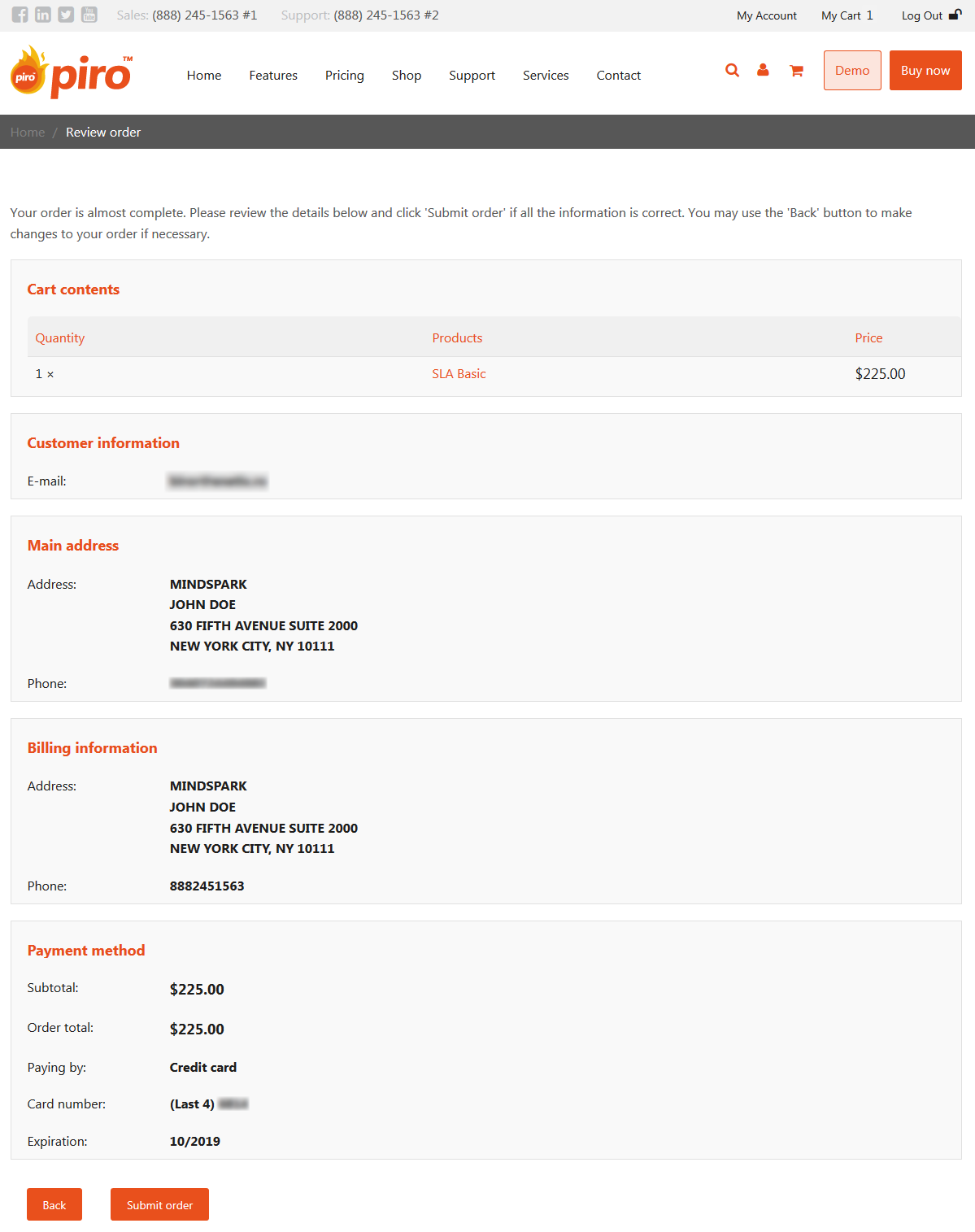 ---
7. Once the Submit order button was clicked, the system will process the order and you will receive a confirmation email. All done. You have successfully subscribed to an SLA plan.
If you encounter any problems during the steps described above, feel free to contact our support department using the following phone number: 888-245-1563 ext. 2. We are here to help!
English