When jewelry companies opt for the implementation or upgrading of a new ERP system, or when they seek to replace their Excel spreadsheets with more advanced solutions, they frequently hasten themselves toward an unfortunate outcome.
Why do I open my blog post with such a direct statement? To underscore the significance of an aspect frequently disregarded: change management.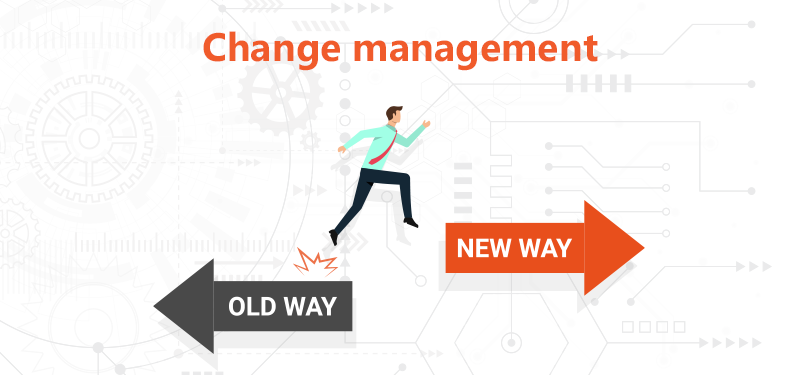 Within this blog post, I will provide you with valuable tips and real-world use cases. These insights are designed to not only save you time and money, but also shield you from the unpleasant experience of a failed software implementation.
What is change management, and why do you need such a plan?
Change management is a structured process aimed at seamlessly integrating new innovations into a company's operations. Digital transformation constitutes one such innovation, encompassing a range of changes, including the introduction of new e-commerce channels, internal task management tools, or the implementation of a jewelry ERP system. In this article, we will primarily focus on putting these concepts into the context of an ERP implementation.
Our experience highlights that the success of implementing an ERP system goes beyond its flexibility and adaptability to the business. Instead, success hinges on people, as they:
Choose the appropriate software.
Execute the implementation.
Utilize the system.
When a digital transformation falls short, can the technology alone be held accountable? Certainly not, as the human factor also contributes significantly:
The software selection involves people who decide on the right fit. Did they possess sufficient and accurate information during this decision-making process?
Implementation is carried out by individuals, including project managers. Were they adequately skilled for the project's scope, and did they receive adequate support from management and team members?
Software usage is driven by people. Were they informed in a timely manner about impending changes? Was the rationale behind the change communicated clearly? Were their insights considered during software selection to overcome resistance?
In the event of a project's failure, the technology itself isn't the root cause; it's the people who are at the heart of it.
Consequently, integrating a change management plan into your software selection and implementation process is crucial. Change management adopts a methodical approach to ready, assist, and guide individuals within your company through organizational change. Its focus centers on tending to the human aspect of the transition, ensuring that employees are equipped, motivated, and empowered to embrace the changes ushered in by the new system.
Outlined below are the key points that should be encompassed within such a plan.
Part I: Where is your company now, and how the new software will help you?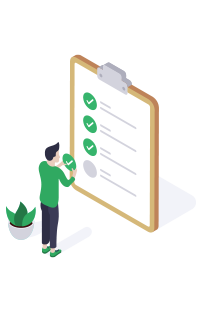 You need to know where you are now, the problems, and the desired outcome if you implement new jewelry software. Which employees suffer the most from the current situation, and which employees will resist and fight against the change? To write this part of the change management plan, use this formula:
This is the current problem. If we solve this, it will help XY to do this and this better. YZ will not like it because…
Be as realistic as you can. If you properly identify your problems, you will get a software requirement list, plus you identify the people who could resist the change.
Now you have the requirement list: divide it into must-haves and nice-to-haves.
Part II: How ready is your company for the change?

We recently followed up with a lead from Spain who seemed to be quite interested in PIRO Fusion. Since the interest slowly died away, we called them to discuss the situation. It was a family business, with the young generation taking over and looking for ways to improve it. We are not ready – he said – most of our employees are older and not too tech-oriented.
And they were absolutely right. Not sure if they did this assessment using a change management plan or they just had the right instinct, but we fully agree with them. Implementing PIRO Fusion at their company would not help them – and it's not our system's fault: you can innovate only if your users are ready.
For instance, take Google Glass – a product with immense potential, yet deemed a failure. Did its downfall result from technological shortcomings or user-related issues? I am inclined to attribute it to the latter – the users.
What questions to ask in this part?
Are the circumstances at the company right to implement a new solution?
What are the possible obstacles?
Is it possible to overcome them in the short term?
Part III. Do you have the necessary resources for the change?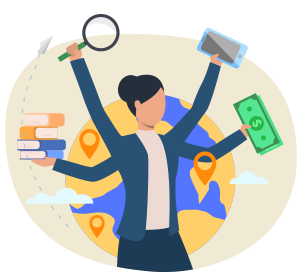 I'm not talking about infrastructure here: modern jewelry ERPs like PIRO Fusion are web-based, so literally, no IT infrastructure is needed to run the software.
I have been taking part in a conversation before where the client suddenly addressed a question to her team: PIRO Fusion looks amazing, but who will implement and operate this on our end?
What a great question. Does your company have the right person to assist PIRO team in implementation and training other users internally on how to use it? If not, hiring a consultant or an implementor could be a solution.
Here is an internal mistake that a jewelry company can make: the company possesses an experienced individual internally who could lead the project, but their daily responsibilities in other areas of the company are deemed too valuable to be set aside.
As a result, the leadership refrains from appointing a suitable individual, opting instead for an inexperienced person who can allocate more time to the project. However, this decision often leads to prolonged struggle during the project's implementation. In essence, the implementation becomes an arduous endeavor.
The budget is a resource that must not be overlooked. We've encountered companies with grand ambitions, aiming to replicate websites like JamesAllen.com or construct intricate jewelry configurators to enhance customer experiences. Regrettably, downplaying the significance of the budget can result in considerable frustration. Strive for realism as you map out your change management plan. It's advisable to incorporate a financial buffer into the budget, ensuring you can financially sustain the project to completion.
Key takeaway: Ensure that you initiate the project only when your company possesses the appropriate resources, budget, and skill set to ensure its success.
Part IV. How bought the entire organization is to the change?
Thank you for reading this post all the way through to this section. Smarty-pants stopped reading halfway through, so they missed this last and most important part of the change management plan.
In most cases, software implementations don't fail because "the software was not good enough". They fail because the project was mismanaged at the beginning (selection), during the implementation (resources), or at the end (employee resistance).
"The software was not up to the requirements" is a phrase that is typically used to cover the deeper issues.
One of the issues could be that some people at your organization are against the new system (employee resistance). They were not bought, but they feel they are forced to accept this big change at the company.
We are happy when we see many people from different departments joining a PIRO Fusion demo. We are happy because we know that the company leader understands the importance of involving them in the process from the beginning. These department leaders must have the chance to ask questions and voice their concerns during the software selection process. This is the "speak now or forever hold your peace" case if they remain silent, they shouldn't sabotage the project at a later stage.
Unfortunately, we have seen projects falling apart close to the go-live, because some employees started to bad-mouth the system in front of the management. How can you identify if you are encountering such employee resistance? You begin to hear phrases like:
"The old system managed this process much better..."
"How can I perform my tasks with such an influx of data to input?"
"This system appears overly inflexible..."
"The vendor seems unwilling to adapt the system to meet our requirements."
"This project is seemingly off-track; how will they provide long-term support?"
If you start hearing these, the sabotage has started. And no good fortune is to be expected for the project.
To avoid this situation, include a plan on how to inform your employees correctly about the upcoming changes. This simple ADKAR model will give you a guide on how to approach this in your change management plan:
Awareness (change is needed)
Desire (to support change and adapt)
Knowledge (how to actually implement change)
Ability (skills and behaviors)
Reinforcement (to create a new habit/routine)
Of course, the upper management's commitment and continuous internal communication are vital to the success of a project. Change management should be initiated at the upper management level. Once your people understand your goals and the need for change, they will be on your side to implement and use a new system according to the scope.
Final thoughts
Prevention is the best remedy for avoiding pain. We acknowledge the importance of emphasizing this change management plan because it deeply troubles us to witness projects deteriorate. It's often not due to our solution's inadequacy in meeting requirements but rather the mishandling of change management.
Having expectations from the ERP you've chosen and the vendor supporting both the software and its implementation is entirely reasonable. However, disregarding the proper management of people within the change process can result in unfavorable consequences. Creating and applying a change management strategy is a wise endeavor to undertake during such a project.
While creating your change management plan, you might discover that your organization isn't adequately prepared for the change. Consider this realization a valid outcome. Attempting to enforce such a substantial change across the company, especially if you're the primary advocate, is unwise.
While digital transformation holds substantial potential for positive impacts on your company, the timing of initiating this process is pivotal.