Custom integrations
Integrations: leveling up your jewelry software
Integration with third-party systems has become a constant need in recent years. It is not enough to have a central management system that works isolated from other tools; most companies need an ecosystem where different tools are connected to the main jewelry business management platform.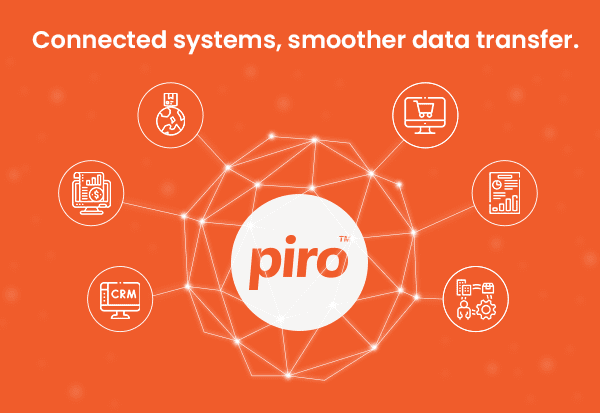 We are open to implementing any customization or integration that improves your business management. At request, we can create integrations with a wide range of third-party systems using API or other integration methods (EDI, XML):
External customer management (CRM) or marketing tools (e.g. Hubspot, Mailchimp)
Accounting systems (e.g. QuickBooks, Xero)
Payment processors (Square, Authorize.net)
Shipping providers or dropshipping tools
Online webshops (e.g. Shopify, Etsy) and web CMS's (e.g. Magento, WooCommerce)
Integrations with Zales.com or Peoples.com
Online sales aggregators (e.g. Listing Mirror, Valigara)
Reporting tools (e.g. Microsoft BI)
Connection with your supplier's or vendor's ERP platform
Please note that custom integration requests will be estimated on a case-by-case basis.
You can check out the available integrations here: gopiro.com/integrations. If you've found the integration you are looking for, please contact our Sales team and they will prepare a custom quote for you.