Mobile jewelry POS systems: the shocking discovery
A few months ago I attended the JCK Vegas show where representatives of the jewelry industry gather in a great number, along with many jewelry retailers. Being curious about how these retailers work at a tradeshow, I took a closer look at how they complete their sales and how they follow their inventory, so I talked to them and asked a few questions about this. What was very surprising to me was to see that most of them still do these tasks manually.
Nowadays, when there's some sort of technology solution for everything, it seems odd that a jewelry retailer still hand-writes orders and invoices and not using some sort of jewelry POS software.
So this post is mainly for retailers and I will talk about the technical possibilities within our reach.
#6 Vlog on Next Level Jewelry with Zsolt Torok
Subscribe to this YouTube channel
The short history of point of sale (POS) systems
The retail market is huge, and consequently also the market for point of sale or POS systems.
If we want to reach very far back, we can go back to the beginning of the 1900s, when cash registers were first introduced, mainly to stop employees from "malpractice" that could financially harm their employers.
In the 1970s cash registers became computerized and this started a process of development that made today's systems indispensable. Soon, everybody was using barcode scanners, printers, and since then we also started storing sales data, so that the system became suitable for keeping track of stocks, customers and processing credit card payments.
But the evolution of the POS systems didn't stop here, instead, it got faster, just like many other technology solutions in the past 20 years. The next big step was the introduction of mobile POS systems. This means that the machine we used in our stores – and they most probably required an entire corner behind the counter – now can fit in our pockets.
Well, as far as jewelers are concerned, they may fit in their pockets, but from what I saw at the JCK Tradeshow, this technological innovation hasn't reached every industry just yet. In contrary, recent experience shows that very few retailers choose to live with this opportunity and mobility. They may have a well-working jewelry POS system set up in their stores, but it's quite a disadvantage that they can't bring it with them to the tradeshow.
The jewelry POS software market
So the question is: are there any jewelry-specific point of sales systems around?
Contrary to jewelry ERP systems that are represented in relatively small numbers, we can find several dozens of jewelry POS systems on the market.
First of all, this is due to the larger market as the jewelry retail segment it 10 times bigger than the manufacturing segment, which is using Enterprise Resource Planning systems or ERPs as an operational solution.
Secondly, POS systems are less complex systems than ERPs, therefore, creating and launching or even tailoring a general POS system to a jewelry store requires less resources and is a lot faster than implementing an ERP.
The fact that when doing a Google search on jewelry POS systems, we find relevant results even on the 5th or 6th page, shows well how saturated the market is.
Although is hard to have a complete overview of the whole retail point of sale software market, after doing some research I would categorize the existing POS systems the following way:
Brick and mortar jewelry POS
These are the systems that were being developed essentially decades ago, typically with unmovable hardware components and with very little in terms of integration with other software (with the Edge software leading the list).
Industry-specific, cloud-based POS systems
These are point-of-sale systems that are much more suitable for today's requirements and they are much more flexible than their fellow brick and mortar systems. As they are built on newer technologies, they are easier to integrate with other external systems, provided they come equipped with an API (like Swim or ChainDrive).
Vertical jewelry POS systems
Here we can mention those POS systems that basically are not jewelry-specific, but their creators are trying to adapt them to other industries, therefore to the jewelry industry as well (like Shopify, Lightspeed, Vend). They usually have an advanced API which makes it easy to integrate with other systems and they also follow modern trends when it comes to UI and UX. What the problem is with most of these is that often it is not possible to set up jewelry-specific styles in the inventory, especially when it comes to custom jewelry.
I pointed out the possibility to integrate on purpose because, besides the fact that a modern POS needs to be mobile, this is one of the most important factors. So what kind of integrations are we talking about?
1. Integration with ERP or management platforms - to automatically transfer and handle the order information in a centralized database so that the entire production and customer management aspect of the orders can be easily managed.
2. E-commerce integrations (WooCommerce, Shopify, Etsy) - to facilitate the quick and organized online sales as well as inventory tracking – this is important nowadays as you can only maximize your sales if you also have an online presence – as I keep saying: no online presence means lost sales and opportunities!
3. Direct integration with external accounting systems (QuickBooks, Xero) so you can eliminate the manual work as transferring financial data from one system to another is often a headache and a lot of extra work.
4. Integration with e-mail marketing platforms (MailChimp, Hubspot) to support your sales efforts – again, online marketing can generate extra sales, so you should be paying attention to this.
The first one, the integration with ERPs or manufacturing systems is especially important in case your business doesn't only sell finished jewelry but also accepts repair jobs and custom orders.
The questions you should ask of your POS vendor are:
What happens when we have a style, the components of which we would like to swap?

Can your POS give a quick price quote if we are about to use 18K Yellow gold instead of 14K Yellow?

Can it tell you where it is in the manufacturing process and when it will be done?
Most retail POS systems are not built to manage custom orders - all they do is the tracking of inventory of finished goods but they aren't able to track raw materials, order statuses, follow up with vendors, and such complexities, which are all part of custom manufacturing. So if you deal with custom jewelry (which is becoming a larger and larger segment of the retail space) you should make sure that your jewelry POS system is or can be integrated with your manufacturing management or ERP system.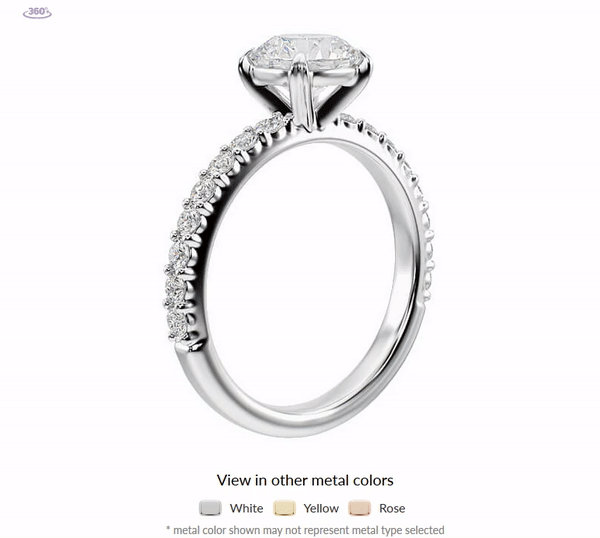 Needless to say, this integration can lead to a lot of headache and extra expenses: a new software vendor has to be found, the back-end processes need to be configured and when all this is done, there is the question of how this system will communicate with your retail POS software. For example, how will the finished products be entered into the POS system, where all the sales are being managed? I can give you an example, I know companies that employ people for this specific job. All these employees do is transferring data from one system to another and keeping them up-to-date on a daily basis. How efficient is this? How much does employing someone for this purpose cost for companies annually? With one word: a lot. That is all wasted money, right out of your pocket.
Subscribe to Next Level Jewelry
How have we at PIRO handled this problem?
My team and I have been working on a jewelry ERP system called PIRO for a long time – you may have heard of it. It has taken the work of dozens of software developers and years of work. As a result, we have built a robust jewelry manufacturing system that can easily be set up, shaped and customized according to our customers' requirements.
In the past few years an interesting trend has appeared: on one hand many companies, even manufacturers started to sell online and as such they asked us to integrate PIRO with their websites while on the other hand a lot of manufacturing companies started to sell directly to the end-consumer, thereby needing an efficient sales tool; so for them, we developed a jewelry POS application that is integrated directly with our PIRO ERP and manufacturing system.
Now, this can be surprising at first, because a POS is considered by most people primarily a retailer and sales tool. Then why would manufacturers need a POS system? It's because in the past few years the lines have become blurry: manufacturers realized they can work with much bigger margins if they become sellers themselves, rather than just selling for wholesalers and retailers. E-commerce is a great help in this, but opening their own showrooms and creating their own brands is also an option and much more cost-effective than before, especially if the retail side is an organic extension of their manufacturing – this is what our POS application allows them to do.
But the topic can be approached also from the retailer's point of view: a lot of small retailers start realizing that they can have an advantage against jewelry retail giants; the fact that they can offer customizable jewelry, accept custom requests, and deal with their customers in a closer and more personalized manner means that with the right system, they can start manufacturing in-house with great efficiency, flexibility, and speed, thereby extending their retail side to organically bring manufacturing in-house.
Whatever the approach may be, all these companies require a scalable solution that is not restricted to do only certain operations, like only point of sale, or only manufacturing management.
What are the most important aspects of such a scalable solution that merges retail with manufacturing?
Increasing need for mobility
These days there is increasing emphasis on mobile devices. It is just as important for a business that a POS system can be used the same way, no matter where you are. Selling jewelry doesn't have to be tied to a specific location anymore: you can go to tradeshows, to customers' shops, even to their homes and close a sale there.
Our solution to this: an Android app that only needs an inexpensive tablet to be used. In addition to that our complete hardware kit is based on new generation devices: they are all small, wireless and easily set up so sales reps can take them where the sales happen.

Connection to your ERP or manufacturing system
It is not science fiction anymore that when we enter a custom order in the jewelry POS software, the information gets transferred into the ERP system in real-time, without any human interaction. The second we finish entering an order, manufacturing can start already. Ideally, your POS is already integrated with your ERP system because otherwise the integration of these two can take time and become quite expensive.
Our solution for this: our Android-based jewelry POS application uses an API to connect to our PIRO ERP so that with an active internet connection you can enter new orders from anywhere and the production of these orders can start right away. As the POS front-end is not crowded with back-end or administration modules, the users can focus more on sales, which in turn made the user interface very clean and simple – which brings me to the next point:
User experience: simple, easy-to-use interface
There are many jewelry POS systems that upon the first look overwhelm us with a vast amount of settings and options. In other words, we have no idea what to press to enter a new order. Mostly this happens because the front-end and the back-end are not clearly separated. Do you really need tax-related settings on the front-end? Probably not.
Our solution: We only show important data on the front-end and the different activities are clearly separated – entering Sales orders, Catalog orders, entering repair orders, choosing variants and options for components – these can all be done quickly and efficiently. Our POS is easy to use as all the settings and heavy lifting like price calculations and stock handling are done in our ERP system – all automatically.
Tracking manufacturing processes
Typically when we register a custom order, we need to explain the people actually handling the order what the customer's preferences are. Most of the time this is done on paper or these requirements are manually entered into the manufacturer's tracking system. The problem with this is that this happens manually potentially with errors, on the other hand, once the order is turned over to the manufacturing side, the retail side will have minimal insight into what happens to the order during the production without calling, asking around and checking personally – and if the customer wishes to know this information, there is no way to give an immediate answer.
Our solution: because in every case the information is automatically entered in the ERP system along with every note, component and description, the jewelers can start working on it right away without needing any other explanation. There is almost no detail that cannot be tracked during manufacturing in PIRO: inventory movements, steps of manufacturing, the jeweler working on the piece - these can all be easily tracked, in real-time. And at the same time, we can also send automatic notifications to the customers when the manufacturing process reaches a certain step or when the piece is ready for pick-up.
Complete, centralized tracking
As I have mentioned before, jewelry POS systems usually focus on finished goods: we have a style, and in the best case they can show components like metals and stones, and the total number of pieces on inventory. But for actual tracking the components needed to make a new piece, or the precious stones and diamonds needed or ordered by the customer, a simple POS isn't enough.
Our solution: the finished goods, including all the raw material and components needed for manufacturing, are being tracked in a single, centralized inventory system so that the styles that will appear in the POS system can be customized and configured right there, in the front of the customer. The number and locations of items on hand will be automatically updated whenever something is sold or transferred to a different store – all seamlessly and automatically.
E-commerce integration for centralized sales and order tracking
As retailers start realizing the importance of e-commerce – and according to studies 21% of retailers have already started using them - this secondary sales channel is gaining more and more importance. From this point on it becomes a problem for a retailer or manufacturer to handle online orders with their in-store orders. Traditional POS systems weren't made to do this, often it's impossible to connect these two systems and handle orders in one place, and this results in creating parallel structures: one team will be dealing with online sales, the other team will be dealing with regular sales. It's not an ideal solution.
Our solution: if the same system is used to handle both traditional and online sales automatically, then our job is already much easier, we can easily identify these orders and track their fulfillment, and always make sure that if a piece of jewelry is sold online it cannot be sold in the store and vice versa.
Subscribe to Next Level Jewelry
Summary
Firstly, we discussed the history of POS systems in general and I presented a possible categorization of the available jewelry POS systems. Secondly, I tried to emphasize a few important factors here if you're trying to decide what POS system to use: mobility, possibility to integrate and a centralized inventory, sales orders and if it is important for your company, tracking of manufacture.
We solved all these problems in a unique way with our PIRO Retail software, using a solution that's different from existing jewelry POS systems. We focused on making sales and manufacturing integrated and accessible side by side so that we can increase transparency and efficiency.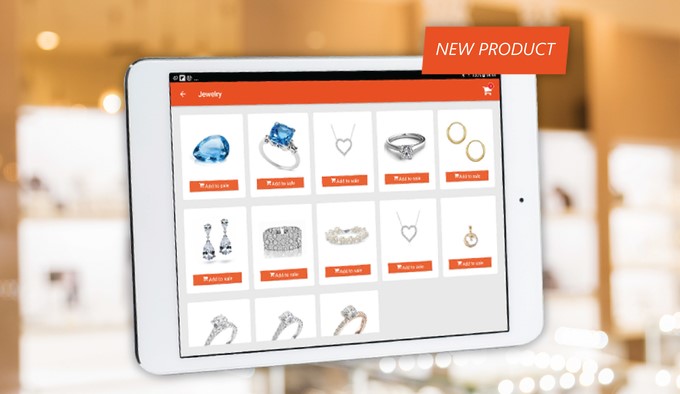 Thanks for reading this article or watching my video on the Next Level Jewelry YouTube channel. If you would like to familiarize yourself with our PIRO Retail jewelry POS click here.