Home
PIRO - The right jewelry software to manage your inventory and manufacturing
Jewelry software for manufacturing, wholesale and retail companies
How PIRO makes everyone's life easier
One of the main benefits of PIRO is that it gives jewelry business owners a clear overview of their operation. By freeing up management time, owners could focus on improving the business strategy and finding new ways to grow.
PIRO allows shop managers to know exactly where a job is in production and fulfillment.

PIRO improves the overall quality of day-to-day operations and helps to run the shop in an effective and efficient manner.
With it's user-optimized navigation, PIRO automatically organizes the orders for jewelers so that they can quickly see current tasks, special instructions and identify priorities. They don't have to be tech-savvy as their screens are intuitive, color-coded and include minimal information only.
PIRO Customer Portal allows for easy and efficient customer interactions, online. All successful jewelry businesses are based on customer satisfaction, on-time delivery and shortened delivery times. Overall, PIRO can help you to professionally deliver your jewelry or service, and achieve maximum client satisfaction.
Benefits for all types of jewelry businesses
Watch some of our demo videos below
What our customers say
We treat you as a partner
No contract, cancel at any time
With our SaaS licensing model, we aim to lower jewelry companies' barriers to using our robust ERP system. We don't lock you into a long-term contract; you just pay until you benefit from using the service. No contracts and no penalties.
Get free updates, no matter what
We release updates frequently to ensure that you get the most advanced and user-friendly toolset on the market. The best part is that all feature upgrades, UI and UX upgrades, patches, and new features are being released at no cost to you.
Your goals are our Vision
Everybody's goal is to operate the business better by increasing effectiveness, transparency, and traceability. Our Vision is to provide you with the most functional and user-friendly system to achieve this goal. And your feedback will never be unheard.
Implementation: a road that you don't have to take alone
Configuration and go-live
Careful planning is the key to a successful go-live, but you can rely on our expertise:

Business Analysis - The implementation starts with a clear understanding of your business model and all operational processes. Sometimes, we work directly with business owners, department heads, and staff to collect and document all the relevant information.
Implementation - After the business analysis is done and we have a thorough understanding of your requirements, our implementation specialists will define the major milestones of the project and work together with you until the configuration is completed step-by-step.
Based on our experience PIRO implementation can take anywhere from 20 weeks to 7 months. Click to see the steps of a successful PIRO implementation in less than 7 months.
The first person who will get comprehensive training is your project manager, who will follow the implementation closely.
We can organize targeted training sessions for different user groups using and interacting with the system daily. Configuration-specific training videos and documentation we will create will also help your team to shorten the learning curve.
Our entire team, from support staff to developers, is committed to supporting your PIRO implementation and your smooth system operation. Phone, email, and remote help are available during our wide range of support hours.

If you look for help outside of support hours, you can submit support tickets using our Support Portal or access our KnowledgeBase within the application.
Request a free personalized consultation
Our approach is to listen to your challenges first and then come up with the best possible answers.
Let's find out if our toolset can tick most of the checkboxes on your requirements list.
Behind the stage: we'll tell you what other vendors don't
Selecting the right software for your jewelry business is a difficult task, but our video blog will help you to make a wise choice.
No less, you will also learn what the right process is when implementing a software like PIRO.
View our channel on YouTube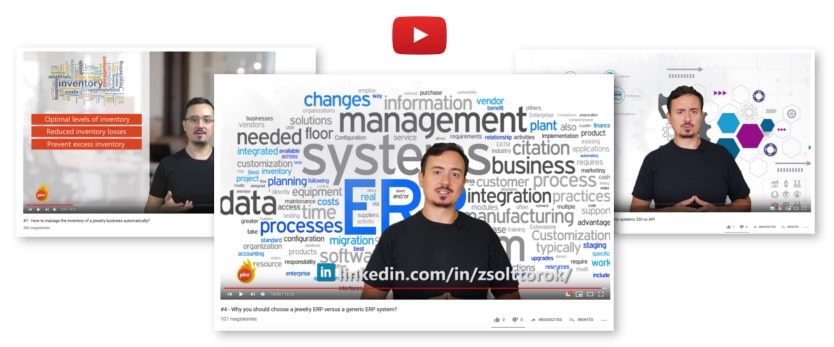 English